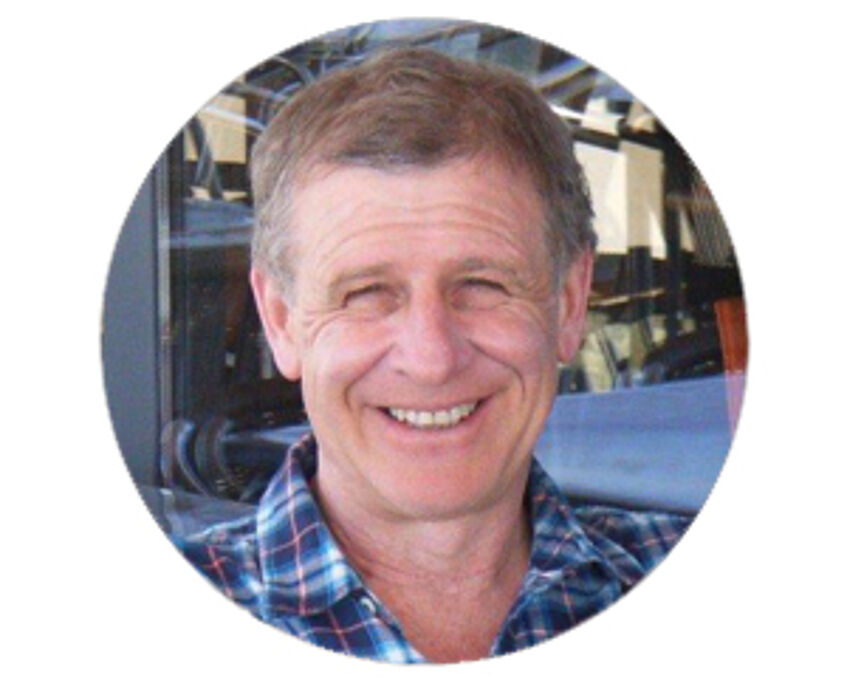 Paolo Budroni
Chair of Panel / Organising Committee

Paolo Budroni, University of Vienna since 1991, is head of the e-infrastructures Liaison Office at Vienna University Library and Austrian National E-IRG Delegate. He has created and directed the first CRIS-system of the University (Donkey 1992), the repository for data management (Phaidra, 2007), headed the Austria OpenAIRE NOAD and the e-Infrastructures Austria Project. He is member of the management boards of Open Education Austria, RDA Austria and chair of the GA of e-Infrastructures Austria.
---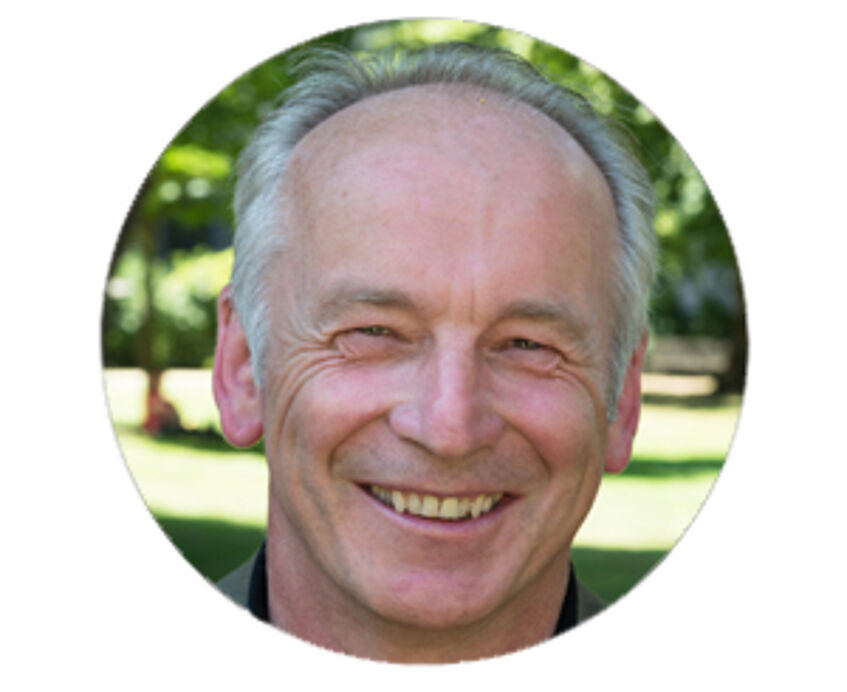 Jean-Claude Burgelman
Head of Unit for Open Science, DG Research and Innovation, European Commission

Jean-Claude Burgelman is responsible for open science and data policies of DG Research and Innovation. He joined the European Commission in 1999 as a Visiting Scientist in the Joint Research Centre (the Institute of Prospective Technological Studies - IPTS), where he became Head of the Information Society Unit in 2005. In January 2008, he moved to the Bureau of European Policy Advisers (attached to the president of the EC) as adviser for innovation policy. Since 1-10-2008, he joined DG RTD, as advisor and then Head of Unit in charge of toplevel advisory boards like the European Research and Innovation Area Board, the Innovation for Growth Group and the European Forum for Forward Looking Activities. Until 2000 he was full professor of communication technology policy at the Free University of Brussels, as well as director of the Centre for Studies on Media, Information and Telecommunication and was involved in science and technology assessment. He has been visiting professor at the University of Antwerp, the European College of Brughes and the University of South Africa and sits on several academic journals.

Download presentation
---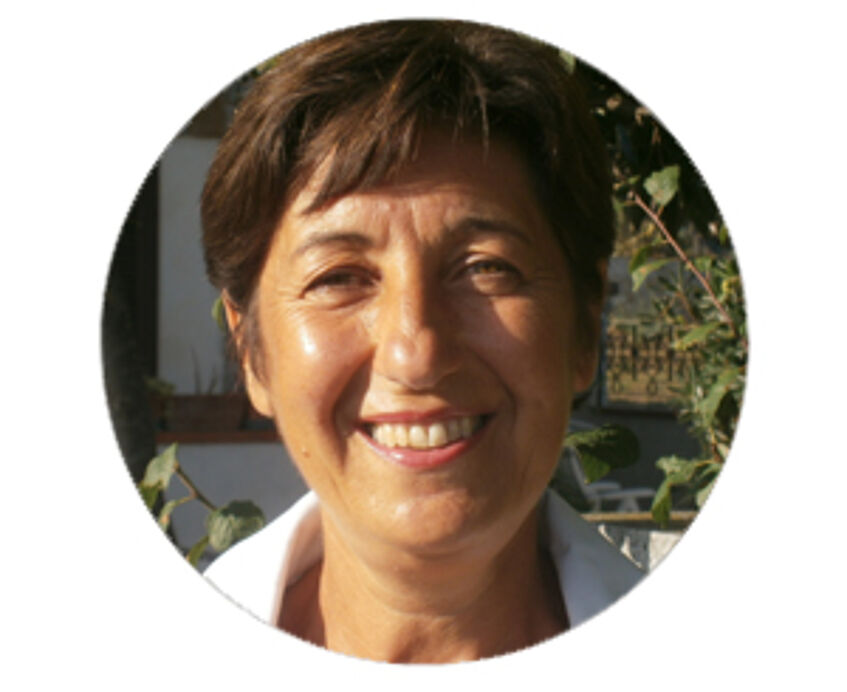 Donatella Castelli
Donatella Castelli is a Research Director at Istituto di Scienza e Tecnologie della Informazione "A. Faedo" of the Italian National Research Council (CNR-ISTI). She has been the principal investigator of several European and International funded projects on digital libraries and data e-Infrastructures acquiring considerable experience in these domains. Currently, she is the technical director of OpenAIRE, the Open Access infrastructure for Research in Europe, and she leads the definition of the Architecture of the European Open Science Cloud in the EU EOSCPilot project. She is also co-designed the D4Science data Infrastructure that is currently supporting more than one hundred virtual research environments from multiple domains including marine biodiversity, fisheries, social science, humanities and geothermal science. Her scientific interests are centered on data modeling, data interoperability and data infrastructures.
---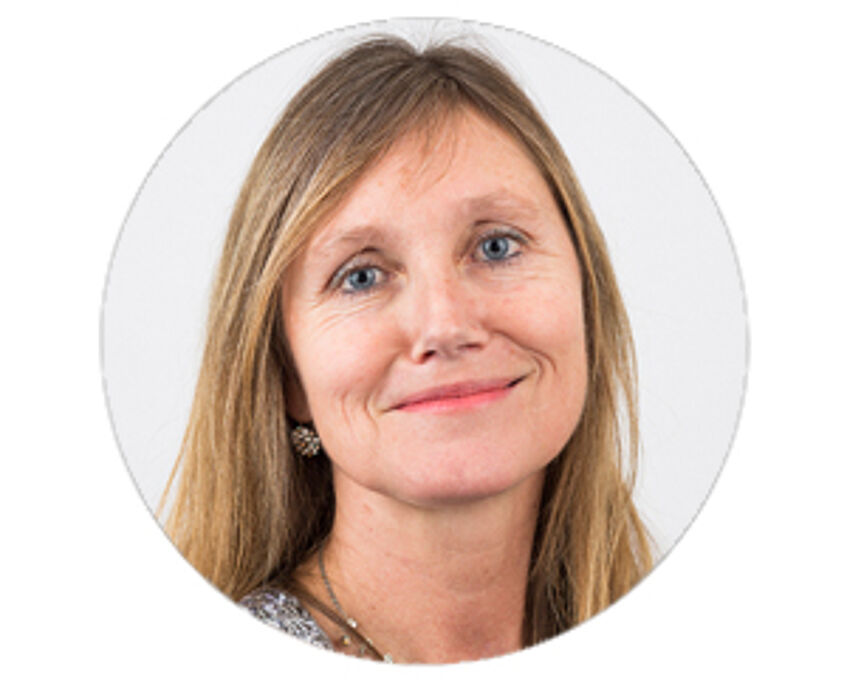 Ingrid Dillo
Dr Ingrid Dillo is Deputy Director at DANS (Data Archiving and Networked Services) in the Netherlands. She holds a PhD in history and has worked in the field of policy development for the last 30 years, including as senior policy advisor at the Dutch Ministry of Education, Culture and Science and the National Library of the Netherlands (KB). Among her areas of expertise are research data management and the certification of digital repositories. Ingrid is Co Chair of the Research Data Alliance (RDA) Council. She is also Treasurer of the Board of CoreTrustSeal (CTS) and Vice Chair of the Scientific Committee of the ICSU/World Data System (WDS).
---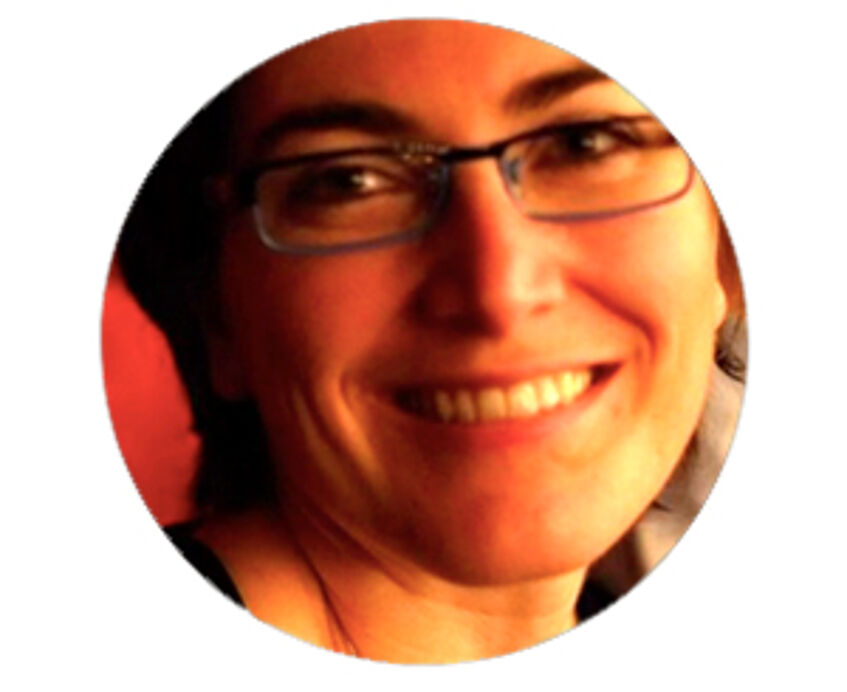 Tiziana Ferrari
Tiziana is Technical Director at the EGI Foundation, the coordinating body of EGI, the federated e-Infrastructure set up to provide advanced computing services for data-driven research and innovation. Through its partners at European and international level and strategic collaborations with research infrastructures, EGI leads innovation in high-throughput computing, cloud, data management and security.
Since January 2018, she is project coordinator of EOSC-hub, the EC funded project bringing together an extensive group of national and international service providers and research infrastructures to create the EOSC Hub: a central contact point for European researchers and innovators to discover, access, use and reuse a broad spectrum of resources for advanced data-driven research. Tiziana was formerly Chief Operations Officer of EGI, taking care of the operations coordination of the technical infrastructure, one the largest computing platforms for research in the world.
She is a promoter of the Open Science Commons and participated in the definition of the EGI governance and service portfolio in the framework of the EGI_DS project. Tiziana holds a PhD in Electronics and Data Communications Engineering from the Universita' degli Studi in Bologna.

Presentation: EOSC and Services & Architecture
The European Open Science Cloud (EOSC) is taking shape by federating generic and thematic services into a single integrated service portfolio. Since its start in January EOSC-hub succeeded in creating: (1) a EOSC service portfolio management which defines through processes and policies which services and resources can be admitted to be part of the portfolio, and (2) different approaches for integrated services and resources into the overall service management system of EOSC. During this session we will present the EOSC-hub service catalogue, its delivery channel - the EOSC-hub marketplace and in the future the EOSC Portal, and the rules of participation for becoming a service provider of the Hub.

Download presentation
---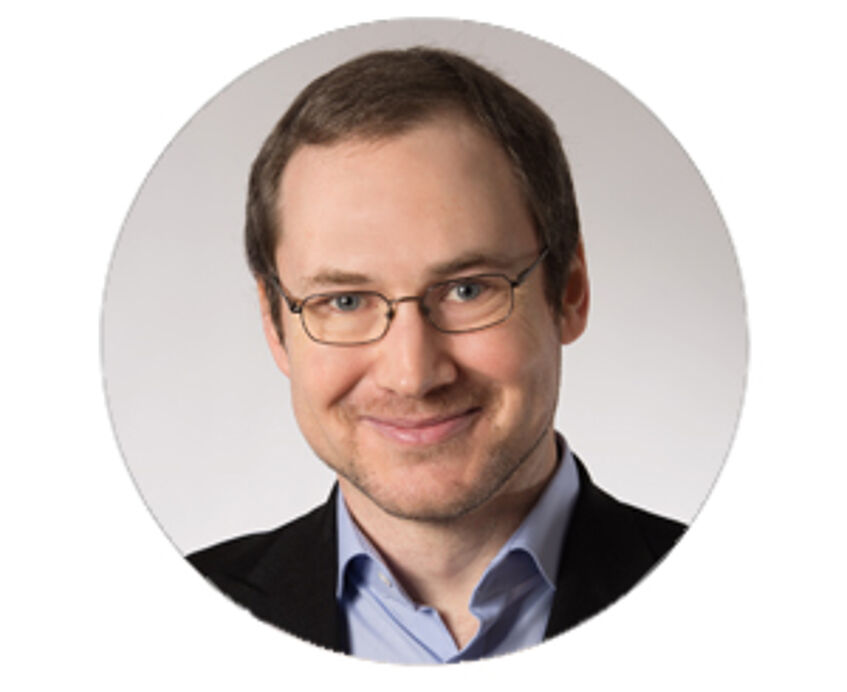 Allan Hanbury
Allan Hanbury is Professor for Data Intelligence at the TU Wien, Austria, and Faculty Member of the Complexity Science Hub, where he leads research and innovation to make sense of unstructured data. He is initiator of the Austrian ICT Lighthouse Project, Data Market Austria, which is creating a Data-Services Ecosystem in Austria. He was scientific coordinator of the EU-funded Khresmoi Integrated Project on medical and health information search and analysis. He also coordinated the EU-funded VISCERAL project on evaluation of algorithms on big data, and the EU-funded KConnect project on technology for analysing medical text.

Presentation: Data Market Austria
Summary: Data Market Austria is an Austrian ICT Lighthouse Project. It is creating the technical infrastructure and legal framework to incentivise companies to share and sell data and analysis services, and makes these data and services easy to find. This allows the straightforward re-use of data for commercial, governmental and academic purposes.

Download presentation
---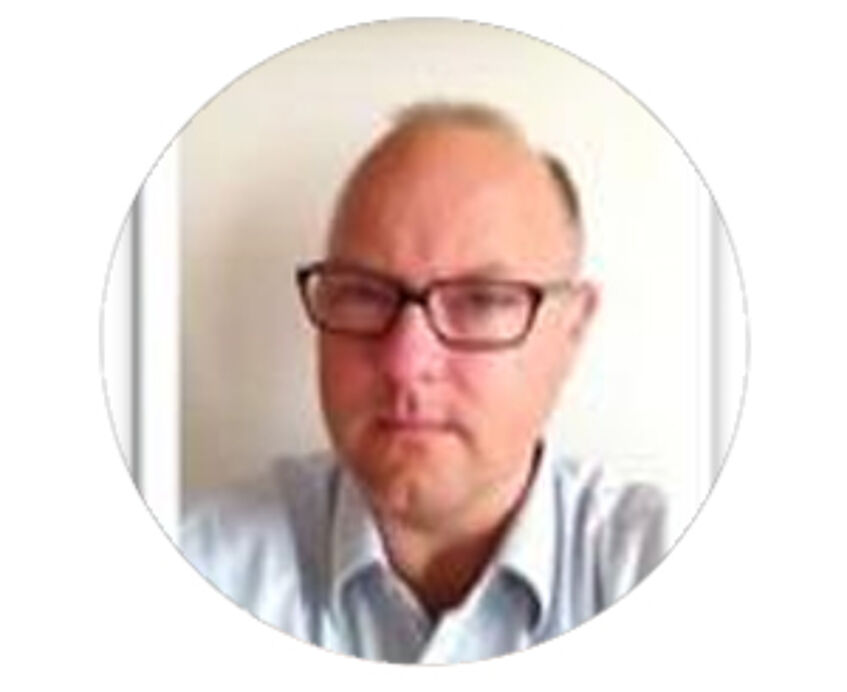 Stefan Hanslik
Organising committee

Stefan Hanslik, Ph.D., Federal Ministry of Education, Science and Research , Head of Unit Technical Science. Delegate: Euratom Programme Committee ('Fission' configuration), OECD-Working Party on Biotechnology, Council of ESRF (European Synchrotron Radiation Facility), High Level Group of EU Member States and Associated Countries on Nanosciences, Nanotechnologies and Advanced Materials. Expert: PC-NMPB (=Nanotechnologies, Advanced materials, Biotechnology, Advanced manufacturing and processing), PC-Research Infrastructures, member of the ERC-FET-MSCA Programme Committee. NCP: JRC National Contact Point.

Presentation: It is necessary to continue the effort in Europe to open up access to data to all researchers. In this sense cooperation between Europe's scientists and researchers is a fundamental basis to finally build a unique scientific cloud "made in Europe"- to advance Europe together.

Download presentation
---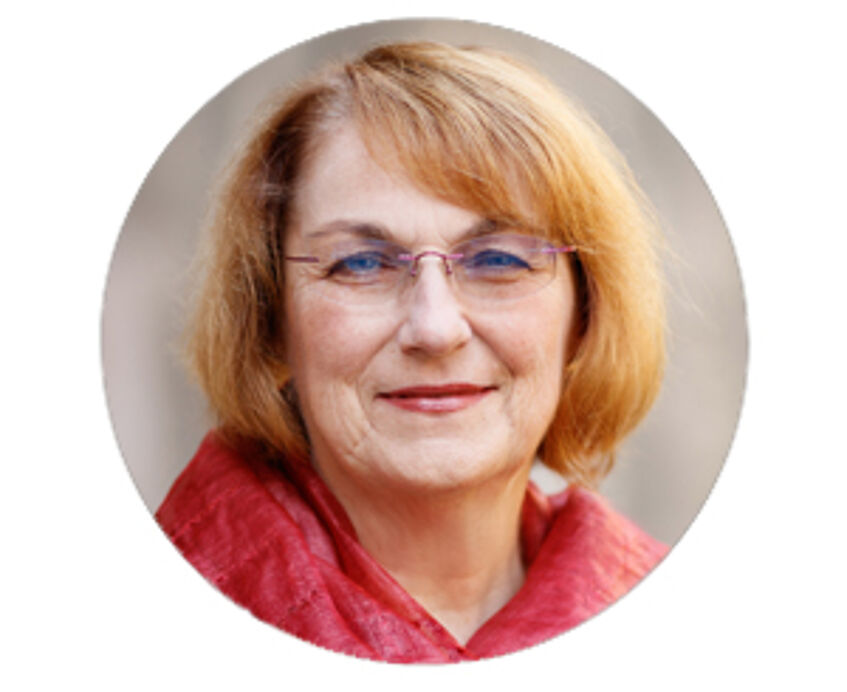 Regina Hitzenberger
Univ.-Prof. Dr. Regina Hitzenberger, Vice-Rector for Infrastructure

Education and Academic Career
• 1975-1982: Studies of Physics, Astronomy und Mathematics, University of Vienna
• 1980: Guest professorship at Washington University, St. Louis, USA
• 1982: Dr. phil. (doctoral degree in Physics)
• 1983 – 1986: Project assistant, University of Vienna
• 1986: University assistant, University of Vienna
• 1987: Southern California Air Quality Study, Los Angeles, USA
• 1989: Scientific visit, University of Kyoto, Japan
• 1993: Habilitation, University of Vienna
• 1997-2011: Associate professor, University of Vienna
• Since 1 Jan. 2012: Professor for Aerosol and Cluster Physics, University of Vienna

Functions and Memberships
• 2000-2005: Membership Committee on Nucleation and Atmospheric Aerosols (International
Commission on Clouds and Precipitation, IUGG)
• 2002-2006: Vice-President, Association for Aerosol Research (GAeF)
• 2005-2008: Chair, Management Committee COST action 633 Particulate Matter and Health Effects
• 2006-2011: Vice-Dean of the Faculty of Physics, University of Vienna
• Since 2007: Member of the Clean Air Commission, Austrian Academy of Sciences
• 2009-2012: Deputy head of the research platform "Alternative Solvents as a Basis for Life Supporting Zones in (Exo)Planetary Systems (Exolife)"
• 2012-2015: Head of the research platform "Alternative Solvents as a Basis for Life Supporting
Zones in (Exo)Planetary Systems (Exolife)"
• 2010-2012: Co-Chair, European Aerosol Assembly Working Group on PMx
• 2012-2015: Chair, European Aerosol Assembly Working Group on PMx
• Membership of strategic advisory committee VITO (Flemish Institute of Technology, Belgium 2007);
University of Evora (Portugal, since 2012)
• Since 2013: Associate Editor, Journal of Aerosol Science
• Since 2014: Board member, Association for Aerosol Research
• Since 1 October 2015: Vice-Rector for Infrastructure, University of Vienna (term: 1 Oct. 2015–30 Sept. 2019)
Additional Memberships
• American Association for Aerosol Research AAAR
• American Geophysical Union
• Chemisch Physikalische Gesellschaft (chemical physical society)
• Austrian Physical Society
---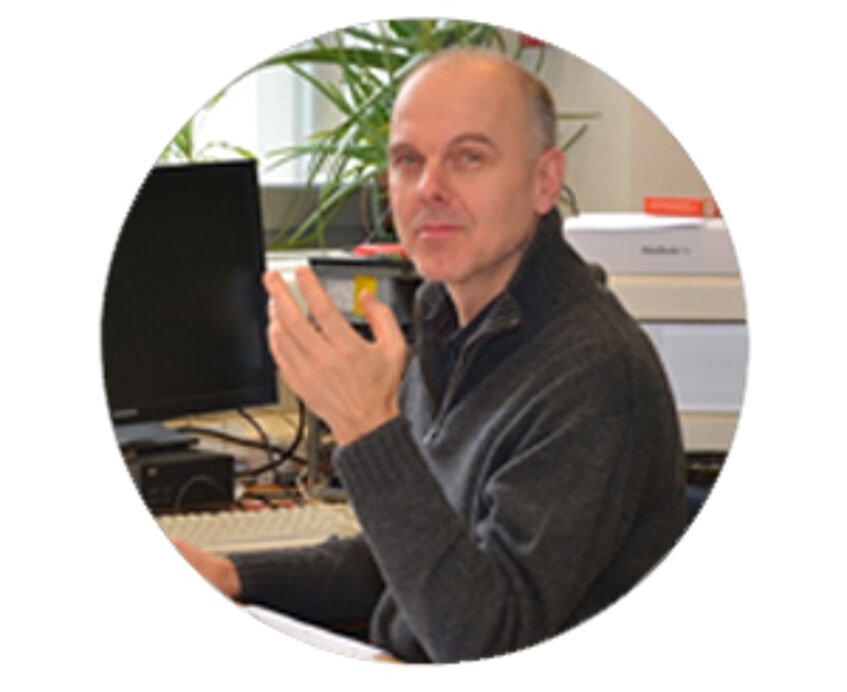 Ernst Haunschmid
Ernst Haunschmid is Head of the HPC Group within TU.it Solutions, the IT service provider of TU Wien. Ernst specializes high performance computing with a strong focus on energy efficiency. Since 2015 he is also Head of the VSC Team which is in responsible for the procurement, operation and maintenance of the HPC systems of the VSC collaboration.
Presentation: Vienna Scientific Cluster (high-performance-computing)
Summary: The Vienna Scientific Cluster (VSC) is a collaboration of several Austrian universities that provides supercomputer resources and corresponding services to their users. The VSC Research Center operates together with the Information Technology Solutions (TU.it) of TU Wien the VSC supercomputer clusters and supports users of the systems. The VSC Research Center is a joint operation of the VSC partner universities and is, from a point of view of organization, attached to the TU Wien. The center is devoted to facilitate the use of high performance computing (HPC) clusters, especially with a view of efficiency.

Download presentation
---
Lars Kaczmirek
Lars Kaczmirek is head of AUSSDA – The Austrian Social Science Data Archive. He is also associate professor at the Australian National University (ANU College of Arts and Social Sciences) and adjunct assistant research scientist at the University of Michigan, Institute for Social Research (ISR), Center for Political Studies (CPS). He is the editor and co-founder of the journal Survey Methods: Insights from the Field.

Presentation: EOSC aims to make research data widely usable. With AUSSDA - The Austrian Social Science Data Archive exists an infrastructure facility, which makes social science data accessible and reusable, for science and society. The talk illuminates the practical implications for archiving and reuse of research data as part of Open Access, Open Data and Open Educational Resources and explains the role of national infrastructures in the EOSC.

Download presentation
---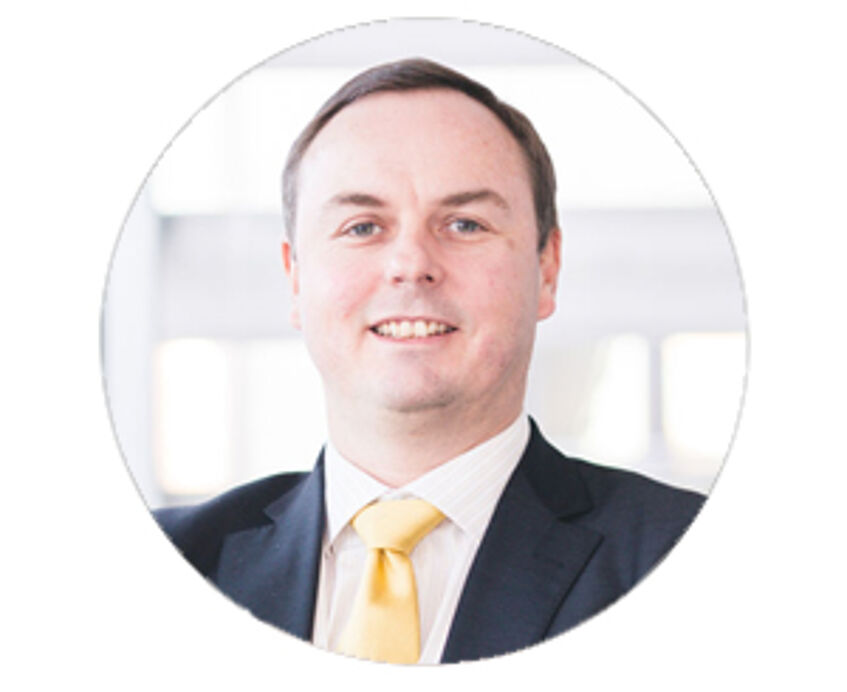 Stephan Kuster
Stephan Kuster has been with Science Europe since its founding in 2011. Since his appointment as Secretary General in February 2018, he acts as spokesperson for Science Europe, and leads the development of joint initiatives, positions, and activities by the Science Europe Member Organisations. From 2011 until 2017 he was Head of the Policy Affairs Team at Science Europe.

Before joining Science Europe he worked as European Advisor for the Swiss National Science Foundation (SNSF) and the Swiss Contact Office for Research, Innovation and Education in Brussels (SwissCore).

Stephan Kuster is a political scientist by training and worked as a researcher at the Universities of Fribourg and Zurich in Switzerland and at the Universidad de los Andes in Bogota, Colombia.

Download presentation
---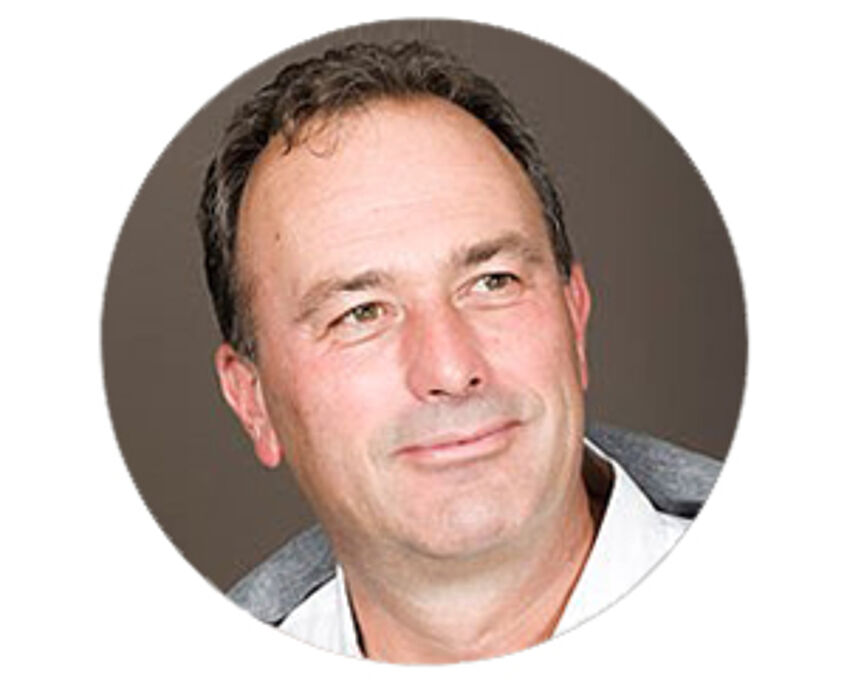 Barend Mons
Barend Mons is a global expert on FAIR principles and he led the 5 day long early meeting in January 2014 (Leiden) where the principles were first defined. Originally a molecular biologist with 15 years of basic research experience on malaria parasites and vaccines, he refocused in 2000 on semantic technologies and later on Open Science. He has thus been in this field from the very beginning and started various early movements for open science 'avant la lettre' (a.o. Wiki professional, Concept Web Alliance). Mons published over 100 peer reviewed articles and more recently a handbook named: Data Stewardship for Open Science. He was the senior author on the now widely cited FAIR principles paper in Nature's Scientific Data in 2016. In 2015, Barend was appointed Chair of the High Level Expert Group (HLEG) for the European Open Science Cloud, and the group published its report, which marked a critical step towards realising the aspiration of the EOSC. After leaving the HLEG he continued to be active towards the practical realisation of the EOSC, defined in the report as the Internet of FAIR data and services. Three countries (The Netherlands, Germany and France) took the early initiative to create a Global, Open approach to the implementation of FAIR principles in practice, called GO FAIR, with the aim to kick-start the developments towards EOSC in a global, open science and innovation context. Mons was appointed director fo the Dutch International Support and Coordination Office of the infinitive with sister offices in Germany and France.

Download presentation
---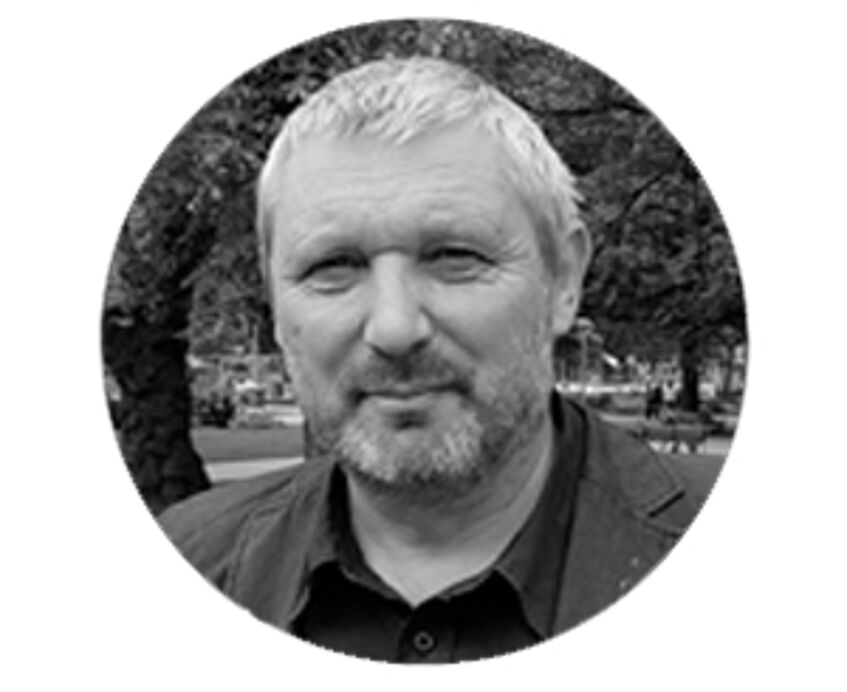 Günter Mühlberger
Günter Mühlberger is coordinator of the eInfrastructure H2020 project READ (Recognition and Enrichment of Archival Documents). He also heads the Digital Humanities Research Centre at the University of Innsbruck. Günter worked for more than 20 years in the domains of digitization, digital preservation, digital libraries and Digital Humanities. He initiated and managed a large number of national and international research and digitization projects. His current focus is on managing the transformation of a publicly funded research infrastructure into a spin-off company in order to sustain the research infrastructure independently from public funding.
Presentation: Digital Humanities in Austria: Transkribus. A European research infrastructure for the automated recognition and searching of historical documents
Summary: Transkribus is a research infrastructure which enables humanities scholars, memory organizations such as archives, libraries and museums, and public users to benefit from cutting edge research in pattern recognition and natural language processing. With Transkribus it is possible to recognize and search handwritten documents independently from their age or script. The platform is open and currently used by more than 14.000 users worldwide. The talk will provide some insight into the daily business of the platform as well as further plans how to connect it with the EOSC infrastructure.

Download presentation
---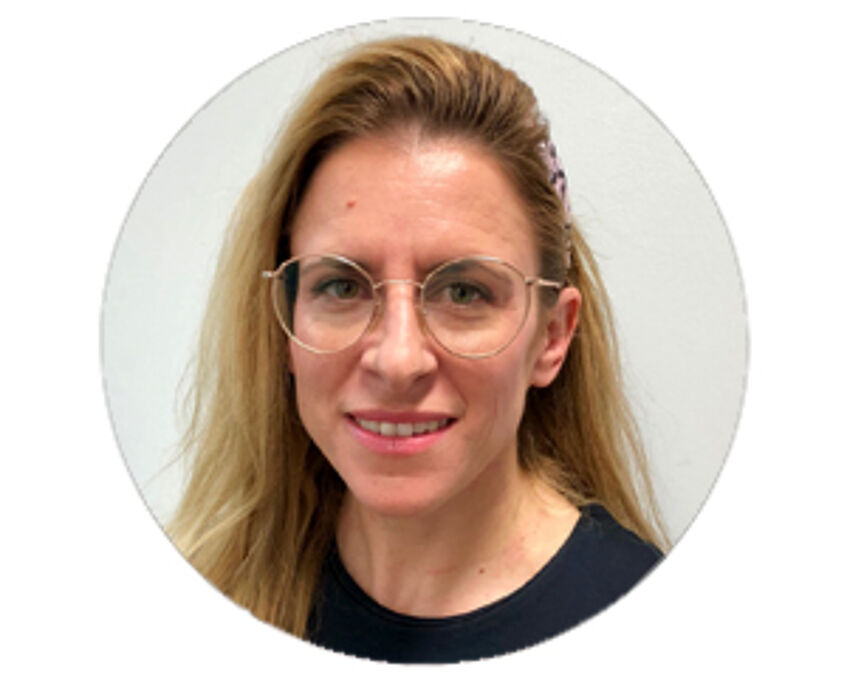 Judith Rabfogel-Scheer
Judith Rabfogel-Scheer, is senior policy officer at the directorate for Innovation, BMVIT - Austrian federal ministry of transport, innovation and technology, unit for research and technology funding, since 2007. She is Austrian delegate to the ERAC standing Working Group on Open Science and Innovation, since being constituted in 2016. The same year, she founded and co-chaired the informal interministerial working group on the European Open Science Cloud together with Peter Seitz, BMBWF, to create clear national coordination and cooperation among all relevant stakeholders. This group, thanks to Paolo Budroni, envisioned the Use case Austria and a sustainable EOSC 2.0 including RTI data in a data-service ecosystem then put on the presidency's agenda. Together with the directorate general for innovation she initiated and is responsible for the platform open4innovation.at seeking to give access to research and technology results. With her mission to involve all stakeholders in an inclusive manner she manages the platform across all units topics – mobility and aviation, industrial technologies, space, energy, digital technologies, cooperation between science and economy, human potential, safety and security. Earlier responsibilities range from program officer of generation innovation - talents to foster youth involvement in science and research to an open RTI data to an open innovation policy process. She holds a Master in political science from the University of Oslo and a Magistra of philosophy and Judaic studies from the University of Vienna.
---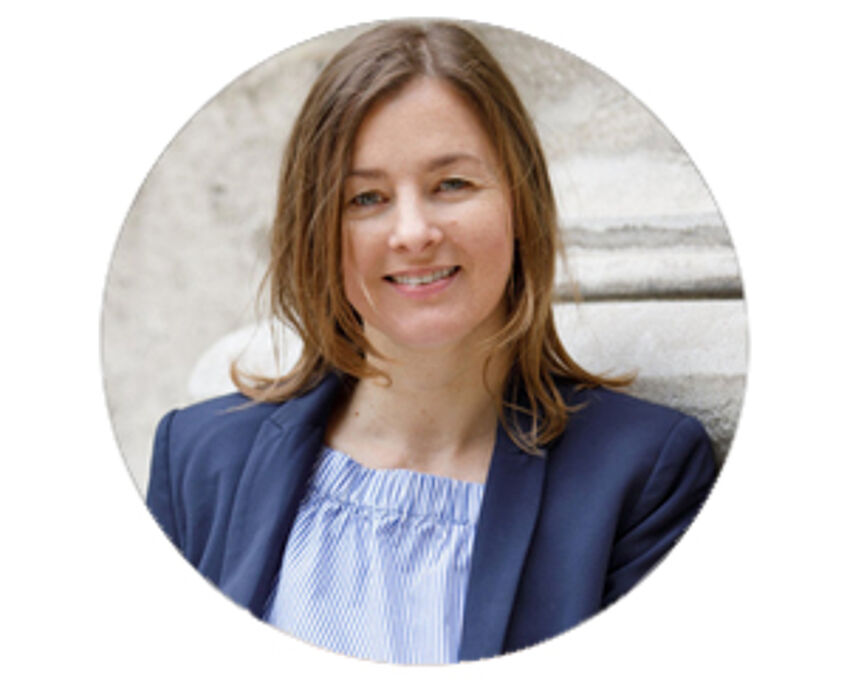 Barbara Sánchez
Organising Committee

Barbara Sánchez is Head of the Center for Research Data Management at the TU Wien. Barbara specializes in consulting researchers on research data management and on data management plans. At the University of Vienna, she was Project Manager at AUSSDA - The Austrian Social Science Data Archive and coordinated the nation-wide project e-Infrastructures Austria. Since December 2017, she is Chairman Deputy of the regional node Research Data Alliance Austria.
Presentation: Research Data Alliance (RDA) Austria
Summary: RDA Austria aims to act as a regional node of RDA Europe and to serve cross border as a professional connector for global activities dedicated to promoting and facilitating research data sharing. RDA Austria intends to actively support the principles of the EOSC Declaration in the following areas: data culture, FAIR principles, data stewardship, skills, data management plans, technical implementations, standards, legal aspects and governance models.

Download presentation
---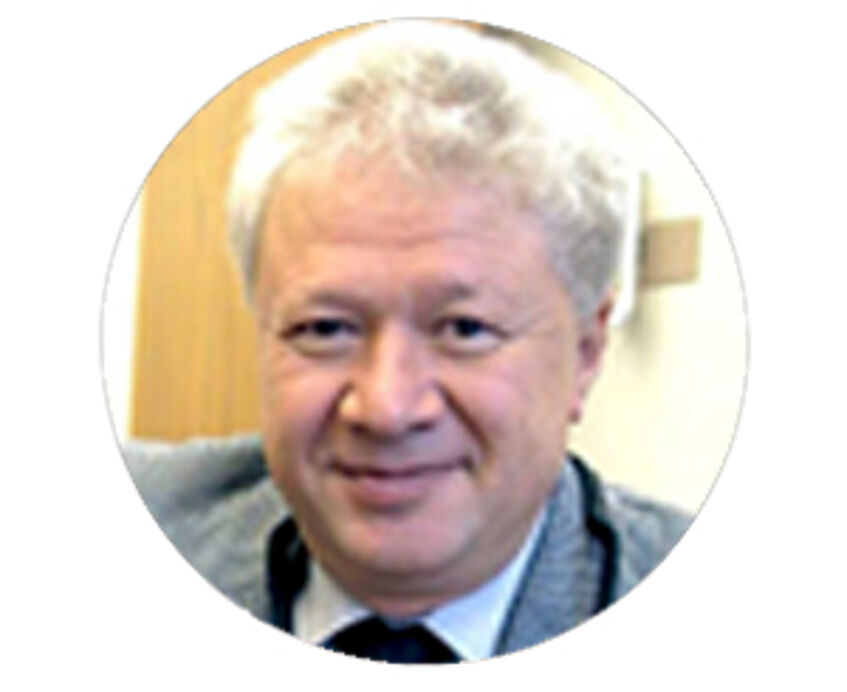 Peter Stanchev
Peter Stanchev is a professor in the Software Engineering and Information Systems Department at the Institute of Mathematics and Informatics, Bulgarian Academy of Sciences. He is also a professor at Kettering University, Flint, Michigan, USA. He has M.Sc., Ph.D. and D.Sc. in Mathematics/Computer Science from Sofia University. He has forty-five years of professional experience in of multimedia systems, database systems, multimedia semantics, education, open access to scientific information and data and medical systems. He has published 2 books, more than 200 chapters in monographs, journal and conference peer-reviewed papers, more than 200 conference papers and seminars, and has more than 1800 citations, h-index - 22, i-10 index – 36, impact factor – 77.03. Serving also on many database and multimedia conference program committees, he is currently editor-in-chief and member of the editorial boards of several journals. He is the Bulgarian representative in the EU OpenAIRE projects since 2008.
---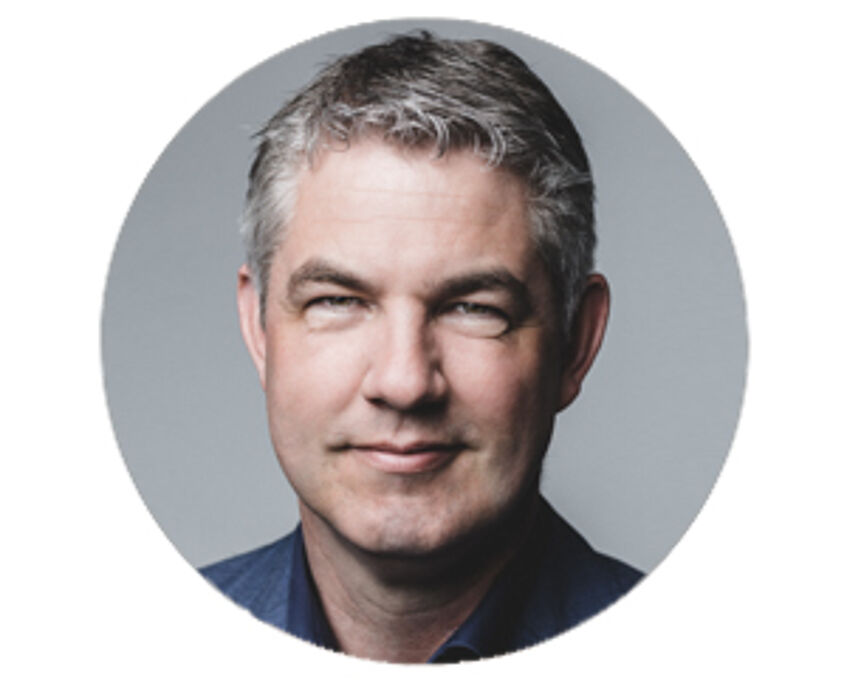 Erik Steinfelder
Erik Steinfelder earned his Bachelor of Science degree in Analytical Chemistry from the Saxion University of Applied Sciences in Deventer, Netherlands, and completed Foundations of Management at Nyenrode Business University in Breukelen, Netherlands. In 2008, he joined Thermo Fisher Scientific, a multinational biotechnology product development company based in the US. In his position as first Biobank Commercial Leader EMEA, he went on to head the complete biobank portfolio and range of activities and, most recently, became Corporate Accounts Executive. Additionally, between 2014 and 2017, he was also President-elect, President and past President of ESBB, the European, Middle Eastern and African Society for Biopreservation and Biobanking.

Presentation: BBMRI-ERIC is a research infrastructure of biobanks and biomolecular resources that provides expertise and services in order to facilitate the use of European sample collections and data for the benefit of human health.

Download presentation
---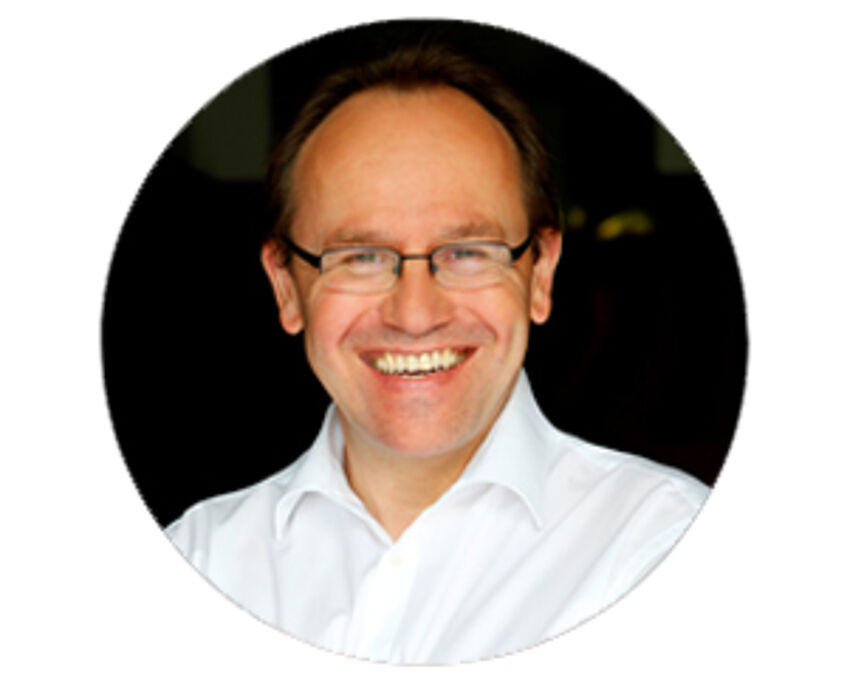 Klement Tockner
Klement Tockner is a freshwater ecologist who received his PhD in 1993 at the University of Vienna. After conducting research in Rwanda, Uganda, Japan, Italy, Switzerland, and the US, he received the title of professor at ETH Zurich in 2005. In 2007, he was appointed professor for aquatic ecology at the Freie Universität Berlin and director of the Leibniz-Institute of Freshwater Ecology and Inland Fisheries, IGB. Since 2016, he is president of the Austrian Science Fund (FWF) and chair of the Austrian Agency of Research Integrity. He is elected member of the Austrian Academy of Sciences and the German Academy of Sciences, Leopoldina, and he is an adviser of various research organizations globally. Presentation: The precondition for sustainable research data management is a first-class digital infrastructure, which is interconnected and interoperable. However, a digital infrastructure only acquires its value when it is used for the reproducibility of research results as well for the advancement of new science. At the same time, future data management policies must be flexible enough to deal with the differences of various research domains

Download presentation
---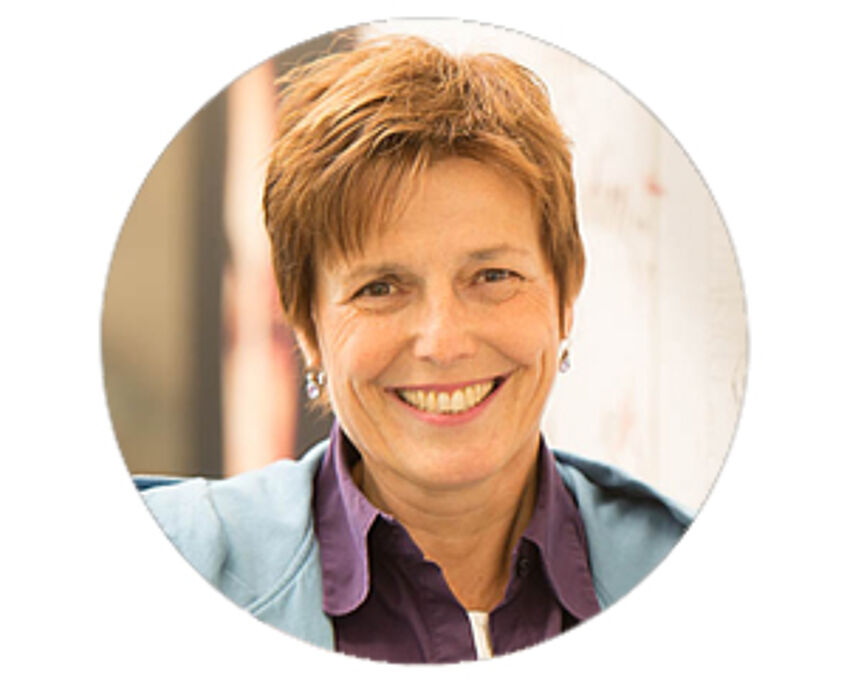 Gabriele von Voigt
Prof. Dr. Gabriele von Voigt is Professor at Leibniz University Hanover (LUH) where she leads the institute Computational Health Informatics. Her Ph.D. was on the design of user interfaces for medical workstations and her Habilitation was dedicated to the application of virtual reality within medicine. Apart from employments as a lecturer, project member and project leader in various areas of Computer Science, she worked as the head of information services, was the project leader for the installation of SAP in a University Hospital, and run the computing centre of LUH. Currently she is the Chair of the European e-Infrastructure Reflection Group (e-IRG).
---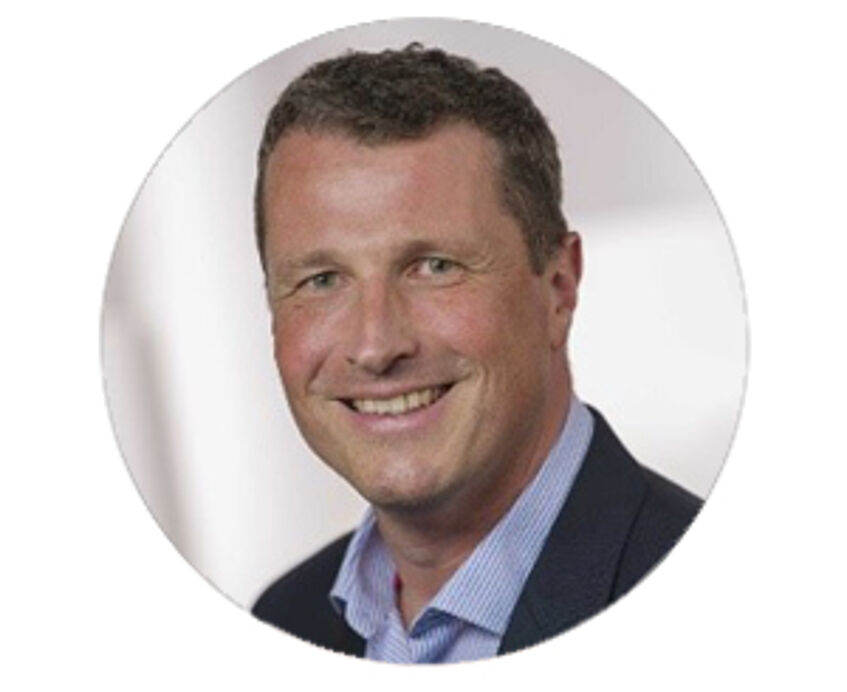 Wolfgang Wagner
Wolfgang Wagner is professor for remote sensing and head of the Department of Geodesy and Geoinformation at the Vienna University of Technology, Austria. His research in active microwave remote sensing has led to several free and open soil moisture data services operated within the framework of the Copernicus programme and EUMETSAT. He is co-founder of the EODC Earth Observation Data Centre, a public-private partnership to establish collaborative cloud-based earth observation platforms and services. Within the framework of an European project, he is also affiliated with CzechGlobe, the Global Change Research Institute of the Czech Academy of Sciences.
Presentation: Earth Observation Data Centre
Summary: Earth observation satellites have been acquiring measurements of land, atmosphere and oceans since the beginning of the 1970s. While many multi-decadal data sets are already available, the major limitation hindering their effective exploitation is the lack of dedicated data centres offering the high performance processing capabilities needed to process multi-year global data sets. Therefore, there is a high need to build up science-driven platforms that are transparent for their users and offer a high flexibility in terms of the data sets and algorithms used. Recognizing this need, TU Wien founded the EODC Earth Observation Data Centre (http://www.eodc.eu) together with other Austrian partners in May 2014 as a public-private partnership. By extending and connecting their existing infrastructures, the EODC partners have already created the first elements of a federated IT infrastructure capable of storing and processing Petabytes of satellite data.

Download presentation
---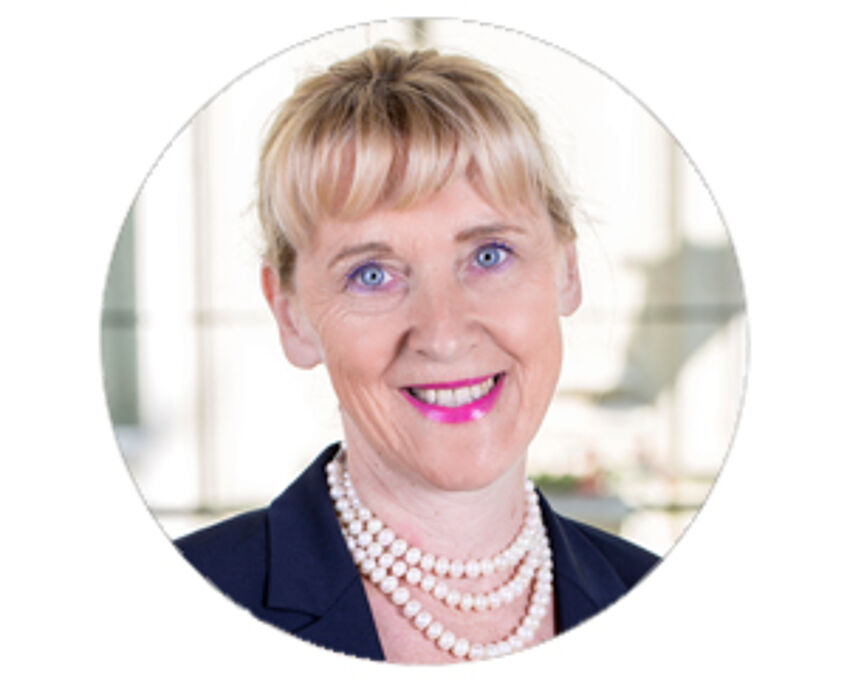 Barbara Weitgruber
Barbara Weitgruber is Director General for Scientific Research and International Affairs at the Austrian Federal Ministry of Education, Science and Research. This includes also the coordina-tion of the EU Framework Programmes in Research and Innovation and the European Research Area .She is a member of numerous national and European committees such as the Task Force for RTI of the Austrian Federal Government or the European "Research Policy Group" and she chairs the Austrian Fulbright Commission as well as the Scholarship Foundation of the Repub-lic of Austria.
---